All-terrain vehicles (ATVs) are a popular option in Key Largo and surrounding areas, with many trails in the region for exploring and even rental services that allow you to rent an ATV for an afternoon or weekend. ATVs are popular because they allow you to explore wilderness and off-road areas, but these vehicles do come with some dangers.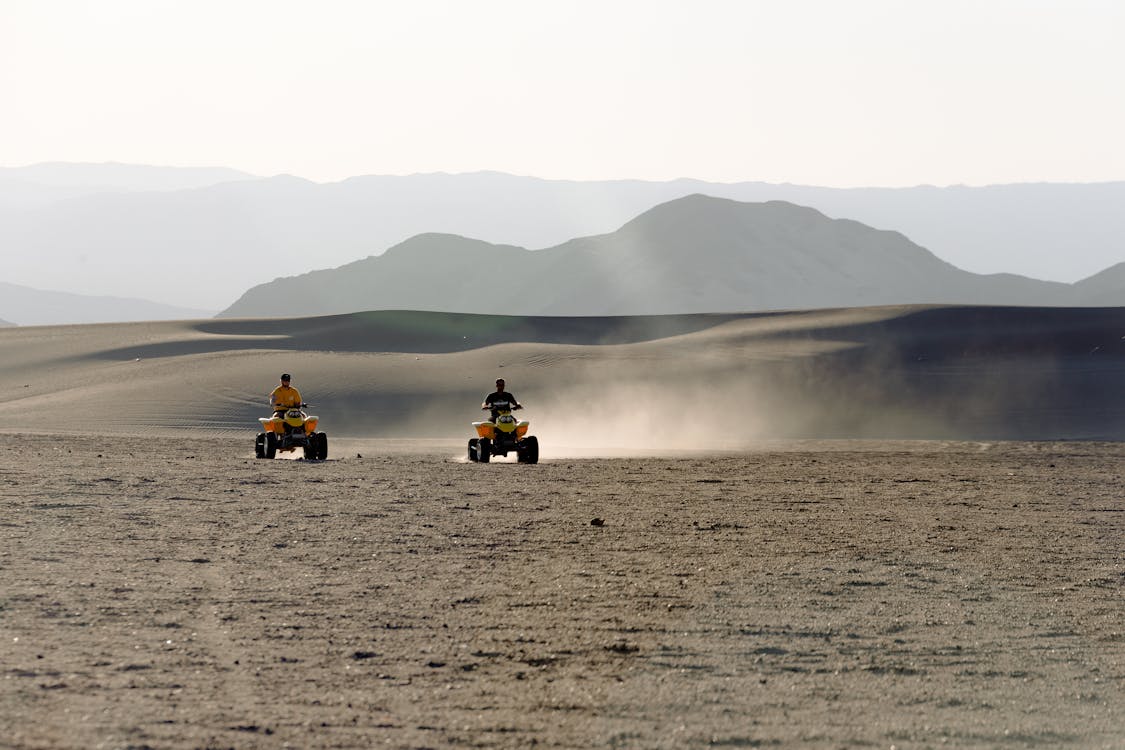 ATVs are designed with a high center of gravity, which can make them to vulnerable to rollovers, especially on uneven ground. Injuries resulting from ATV crashes can result in serious injuries, and if you find yourself injured after this type of accident, you may wish to contact Flaxman Law Group at 866-352-9626 to schedule a free, no obligation case consultation to find out whether you may have a claim.
What Causes Most ATV Accidents?
ATV accidents can be caused by:
Driver inexperience
Poor road conditions
Wildlife encounters
Low light conditions
Poor weather
Mechanical failure
Operating an ATV under the influence of alcohol or drugs
Speeding
Insufficient signage
In some cases, more than one risk factor can cause an accident. For example, ATV riders may be going over rough terrain in poorly-lit conditions and be experiencing mechanical issues with their vehicle, and each of these can contribute to their collision.
What Are Common ATV Injuries?
ATV accidents are often single-vehicle accidents where the vehicle rolls over or hits a tree or other object. In some cases, ATVs lose control or collide with other ATVs. In these collisions, occupants can sustain many types of complex injuries, including:
Head injuries
Whiplash and soft tissue injuries
Scarring
Amputations
Crushing injuries
Facial injuries, including injuries to the eyes and mouth
Back and spinal cord injuries
Fatal injuries
Fractures
Road burn
What Are My Options?
If you have been in an ATV accident, you may want to determine what caused the collision. If you rented the vehicle, did the company offering the rental properly maintain the ATV? If you were on a public trail, did the trail have correct signage? Did the manufacturer of the vehicle take care to design and create a safe ATV?
In many cases, it is not always apparent what caused the collision. It may take working with an experienced personal injury attorney to uncover the truth about your ATV accident. Attorneys have networks of investigators and professionals who can examine the cause of your collision.
If you have been injured in an ATV accident or have lost a loved one in an ATV collision and believe the accident may have been caused by negligence, phone Flaxman Law Group at 866-352-9626. You can speak to a live person 24/7 who can schedule a free, no obligation consultation with an attorney who can answer all your questions. You can also contact us online to speak to a member of our experienced legal team to find out whether you have a claim.