Thanksgiving and Black Friday start the busiest retail season of the year. While this can mean positive forward momentum for the local economy and while most Hollywood residents love the excitement of Thanksgiving, the extra busyness can mean an increased risk of traffic accidents, especially in parking lots.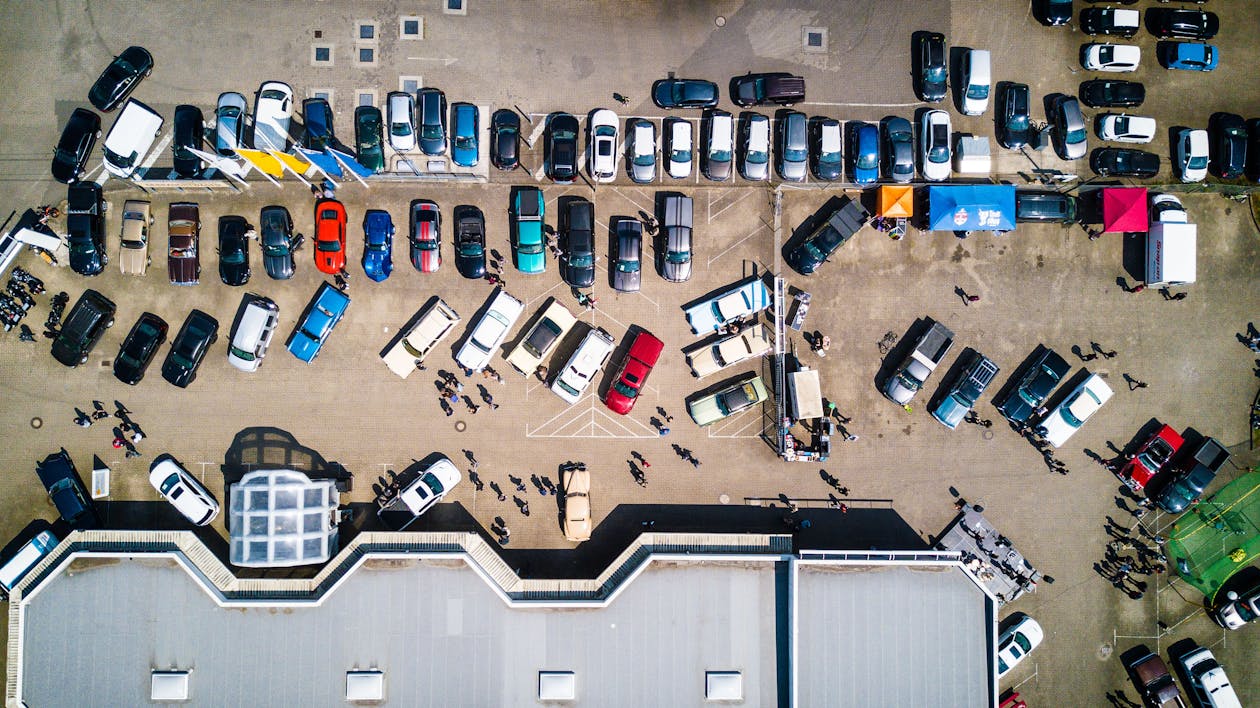 As more customers flock to stores to shop, grocery store, shopping center, and other parking lots get fuller. This can mean an increased risk of collisions. While parking lot collisions tend to be low-speed, they can still lead to devastating injuries, including fractures, lacerations, head injuries, and other serious injuries.
Common Parking Lot Injuries
Pedestrian injuries can include:
Child injuries: Unfortunately, children excited by the season may dart around a parking lot and may not always be visible to motorists. If you can't leave children at home, be prepared to supervise them closely. If you're a motorist, slow down and be prepared for children in the parking lot.
Hit and run injuries: It's not uncommon for a customer to return to their cars to find someone has hit their car or caused damage. If no-one leaves a note, you may need to contact your own insurer to find out about uninsured driver coverage on your policy or you may need to pay for car repairs yourself. In these cases, filing a police report and securing any security camera footage from the store can help you file a claim or even find the perpetrator.
Car break-ins: Unfortunately, thefts are common during the holidays. Always lock up your car and lock purchases, wrapped gifts, or valuables in your trunk. Better yet, don't leave them in the car.
T-bone injuries: When someone backs out of a parking space, they are supposed to check for incoming traffic. When they fail to do so or fail to yield right of way, a collision can happen.
Rear-end shunt injuries: Motorists are often distracted in parking lots, since they're often looking for a parking spot or thinking about shopping. If a car needs to stop suddenly to avoid a pedestrian, a distracted motorist may not be able to stop in time to avoid a collision.
Truck collision injuries: Delivery drivers are often at their busiest at this time of year, and it can mean parking lots are full of passenger cars, pedestrians, and trucks at the same time. Unfortunately, this can mean parking lot accidents in Hollywood can include truck crashes as well as car accidents.
Preventing Parking Lot Injuries
There are several ways we can all work to prevent these traffic collisions in Hollywood:
Consider online shopping or pre-ordering to reduce congestion in parking lots
Put away distractions in the parking lot
If you can, park a little further away to avoid congested areas
Wear bright-colored clothing and walk in pedestrian-designated areas so cars can see you
Make eye contact with motorists when walking to and from your car
Consider shopping at times that may be less busy (by avoiding the day before holidays and Saturday afternoons, for example)
Stay alert and prepared for the unexpected
Make sure your purchases are not blocking your visibility
If, despite your best efforts, you are injured in a parking lot collision this holiday season, call Flaxman Law Group at 1-866-352-9626 (1-866-FLAXMAN) for a free consultation with a Hollywood automobile accident attorney. Our legal team has more than six decades of experience and we've recovered millions of dollars for thousands of injured people.